Top 3 PCD Pharma Companies In Ahmedabad, Gujrat
 List of  Top 3 PCD Pharma Companies In Ahmedabad
In the healthcare industry today, modern pharmaceutical medicines have taken an even more important role than doctors. The availability of medicines for every kind of disease possible has extended life expectancy and made us live longer. In such a scenario, choosing the right kind of pharmaceutical company for getting your medicine supply is a task of great responsibility.
Gujarat is a state that is renowned for being a business hub. Industrialist and Multi-National Companies set up their production or manufacturing houses in different spots of the state.  One such industry is the pharmaceutical industry. Ahmedabad is one of the most developed cities in Gujarat. Here one can easily find an opportunity of setting up a PCD pharma company with a variety of benefits.  We have listed below, certain Top 3 pharma companies based in Ahmedabad, for you to have a wide range of trustworthy choices:
Hamswell Life Care: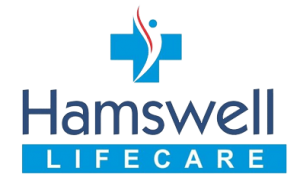 Hamswell Life Care is a Top PCD pharma company in Ahmedabad. It is certified by the authorities in their field. It is ISO 9001:2015 certified.  Hamswell Life Care has a vision of reaching out to the public with its high-quality products. They are manufacturer and distributor of products for pain management, cardiology, dermatological, diabetology, anti-ulcers, and more. Our team makes sure that we do not compromise the quality of our products for the quantity of production and distribution.  This is what makes us come under the Top 3 PCD pharma companies in Ahmedabad / Gujarat.  The company works on the principle of PCD (Propaganda cum Distribution). The company has a commitment to work towards enhancing high-quality healthcare service by creating and producing pharma products at an affordable price for all classes of society. Our team manufactures innovative pharma products that are also environmentally friendly.  Hamswell Life Care has a team of certified experts that are well trained by us, and are experienced in manufacturing the best possible products.
Here is our Contact Information
Email ID: info@hamswelllifecare.com
Phone No: +91 9081944555
Website: https://hamswelllifecare.com/
Address: SH-2 Satyam estate b/h HOF sarkhej bavla highway, Moraiya, Ahmedabad Pincode-382213
Sarian Health care is a well certified and established PCD (Propaganda cum Distribution) pharma company.  It is headquartered in Ahmedabad but is widespread across India.  Gujarat is a pharmaceutical hub.  Not only in Ahmedabad, in fact, this pharma company is also under the category of the top 3 PCD pharma company in Gujarat. When it comes to the pharma sector in the Indian market, Sarian Health care is the major and dominant player and also one of the top pcd pharma companies in India. They believe in producing as well as distributing innovative pharma products. The company also cater to the production and distribution of products across areas of  Gastroenterology, Antibiotics, Orthopaedics, Nutraceuticals and a distinctive Ophthalmic division.
Contact us via the following information:
Email ID: info@sarianhealthcare.com
Phone No: 9712929282
Website: https://sarianhealthcare.com/
Address: D-901, SIGNATURE-2 NR. SARKHEJ-SANAND CIRCLE,
SARKHEJ, AHMEDABAD-382210
Norden Life Sciences-

Norden Life Sciences is a leading brand in India's pharmaceuticals sector and competes with the top PCD pharma companies.  It holds an ISO 9001:2008 certification. It also follows the WHO norms pertaining to the pharma sector.  It is also one of the top PCD pharma companies in Ahmedabad, Gujarat.   The company's mission lies in contributing to building our nation as a healthier one. The team of Norden Life Sciences works in alignment with its mission of enhancing the living standards of the people of India.  The team is moving forward towards the path of bringing the latest and newest innovation trends in the area of health care.  Norden life sciences have a team of health care experts that are highly skilled.
One can contact us via one or all of the following methods:
Email ID: inquiry@nordenlifesciences.com
Phone No: 9712929282
Website: https://nordenlifesciences.com/
Address: D-901, SIGNATURE-2 NR
SARKHEJ-SANAND CIRCLE,
SARKHEJ, AHMEDABAD-382210