Understanding PCD Pharma: Advantages and Benefits of PCD Pharma Franchise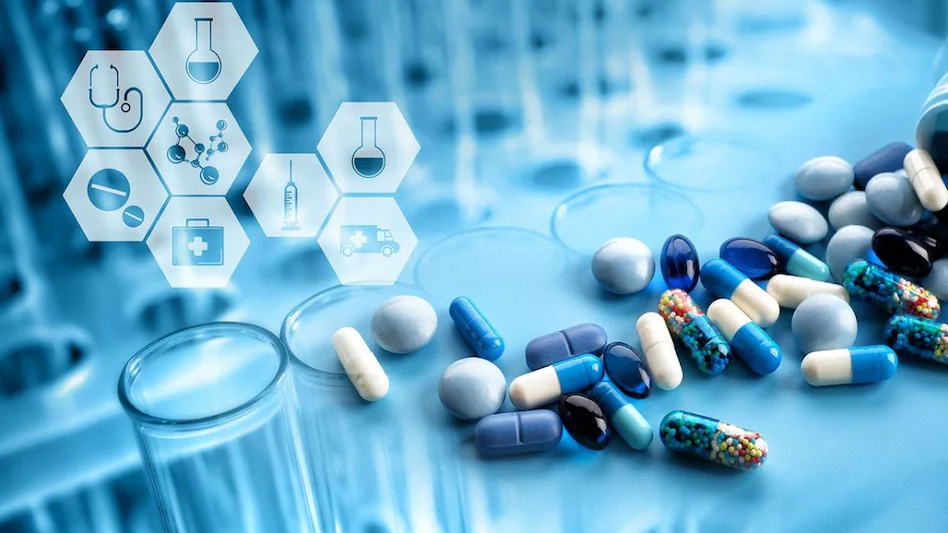 In recent years, the pharmaceutical industry has witnessed significant growth and transformation, with various business models emerging to cater to the diverse healthcare needs of the global population. One such business model that has gained prominence is the PCD Pharma franchise. PCD, which stands for Propaganda Cum Distribution, has become a popular way for pharmaceutical companies to expand their reach and distribution network. In this article, we will delve into the world of PCD Pharma, focusing on its advantages and benefits. We will also explore the thriving PCD Pharma industry in Ahmedabad and Gujarat, with a special reference to hamswelllifecare.com, a leading player in the field.
PCD Pharma
PCD Pharma, stands for Propaganda Cum Distribution in the pharmaceutical sector, is a business model where pharmaceutical companies grant distribution and marketing rights to independent franchise partners. These franchisees, often known as PCD Pharma distributors, are responsible for promoting and selling the parent company's products within specific geographical areas. PCD Pharma offers a low-risk, low-investment opportunity for entrepreneurs to enter the pharmaceutical industry, leveraging established brand names and product portfolios. It has gained popularity due to its potential for steady revenue streams, marketing support, exclusive territories, and flexibility in business operations, making it a dynamic and thriving segment in the pharmaceutical sector.
Advantages of PCD Pharma
1. Low Investment and Risk Sharing: Low Investment and Risk Sharing are two key advantages of the PCD Pharma franchise model. Entrepreneurs and individuals looking to enter the pharmaceutical industry can do so with minimal capital investment, making it an accessible business opportunity. The risk associated with establishing a new pharmaceutical company is significantly reduced, as franchise partners operate within the established framework of a parent pharmaceutical company. This shared risk ensures that the financial burden and uncertainties are distributed, providing a level of security and stability that is often elusive in other business ventures. It makes PCD Pharma an attractive and viable option for aspiring pharmaceutical entrepreneurs.
2. Established Brand and Products: One of the primary advantages of joining a PCD Pharma franchise is gaining access to an established brand and a diverse portfolio of proven pharmaceutical products. Partnering with a reputable pharmaceutical company provides franchisees with immediate credibility and trustworthiness in the market. These well-known brands have often invested years in research, development, and quality assurance, ensuring that the products meet high standards of efficacy and safety. This eliminates the challenges associated with building a brand from scratch and instills confidence in both franchisees and customers, fostering a solid foundation for business growth and success.
3. Marketing and Promotional Support: In the dynamic world of PCD Pharma, marketing and promotional support play a pivotal role. Pharmaceutical companies extend a helping hand to their franchise partners by offering comprehensive marketing assistance. This support encompasses a range of resources, including marketing materials, product training, and advertising strategies. It empowers franchisees to effectively showcase and promote the pharmaceutical products within their designated territories. Such collaborative efforts enhance brand visibility, increase market penetration, and ultimately contribute to the success of both the franchisee and the parent pharmaceutical company. Marketing and promotional support are key components of the PCD Pharma model, fostering mutual growth and success.
4. Exclusive Territory: Franchisees typically receive exclusive territorial rights, preventing competition from other franchise partners of the same pharmaceutical company within their designated area. This exclusivity enhances market control and profitability.
5. Flexibility in Business Operations: Flexibility in business operations is a crucial advantage of the PCD Pharma franchise model. Unlike rigid business structures, PCD allows franchisees to adapt and tailor their strategies to suit local market dynamics and customer preferences. This adaptability extends to pricing, marketing approaches, and distribution methods. Franchise partners can respond swiftly to changing market conditions, ensuring they remain competitive and relevant. This flexibility empowers entrepreneurs to make informed decisions and seize opportunities, ultimately contributing to the success and growth of their PCD Pharma business within their designated territory.
6. Steady Revenue Stream: A steady revenue stream is the lifeblood of any business, representing a consistent and predictable flow of income over time. It provides financial stability and helps cover operational costs, investments, and growth initiatives. In the context of the pharmaceutical industry, where market demand remains relatively constant, a steady revenue stream is particularly valuable. It ensures that pharmaceutical companies and PCD Pharma franchisees can rely on a dependable source of income, allowing them to plan for the future with confidence. This financial stability is crucial for sustaining operations, driving innovation, and delivering high-quality products and services to customers.
Ahmedabad, the pharmaceutical hub of India, has seen remarkable growth in the PCD Pharma sector. With a thriving industrial infrastructure, a skilled workforce, and easy access to transportation networks, Ahmedabad has become a preferred location for pharmaceutical companies and PCD Pharma distributors alike.
Hamswelllifecare, a prominent player in the PCD Pharma industry, has made significant contributions to the growth of the sector in Ahmedabad. As a best PCD pharma company in Ahmedabad, they have established a strong presence in the region, offering a wide range of pharmaceutical products to their franchise partners. Their commitment to quality, innovation, and customer satisfaction has earned them a solid reputation in the industry. 
Gujarat, known for its pro-business environment, has attracted numerous pharmaceutical companies, including those operating in the PCD Pharma segment. Hamswelllifecare.com, as a PCD Pharma company in Gujarat, has leveraged the state's conducive business ecosystem to expand its operations. They have not only served the local market effectively but have also extended their reach to other parts of India.
Conclusion
In conclusion, the PCD Pharma industry presents a dynamic landscape filled with opportunities and hurdles, requiring a combination of strategic planning and access to top-tier resources to thrive. Hamswelllifecare.com, with its dedicated presence and remarkable achievements as a PCD Pharma Company in Ahmedabad, Gujarat, has emerged as a trailblazer in this realm. The company's unwavering commitment to stringent quality standards, coupled with its proactive approach to implementing industry advancements, positions it as a frontrunner among PCD Pharma Companies in Gujarat. Hamswelllifecare.com continues to lead the way, offering valuable solutions and benefits to its franchise partners, thereby contributing to the growth and success of the PCD Pharma sector.